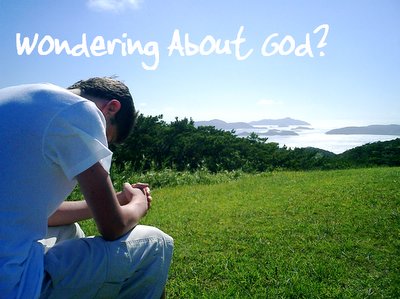 Is everything that you have heard about Him true? If He loves us that much, then why is there so much pain and suffering in the world? Does He really care?
Even though there are many questions that seem hard to answer, the Bible is so very clear when it tells us that "God so loved the world that He gave His only Son, that whoever believes in Him shall never die, but have eternal life" (John 3:16).
God wants each of us to discover His love for us, His sacrifice for us, and His plan for our lives. He is a good God who delights to walk with us through our earthly life, and will use the difficult things that are part of our lives to help us fully depend on Him, listen to Him, and find peace and contentment that can be found only in Him.
Have more questions? The Bible has the answer for every question you have, and we would love to sit down and take as much time as you need to better understand God's word. We want you to see what you have been missing—Jesus Christ came to give us life--and not just life, but abundant life! (John 10:10)
Join us at Centerpoint, and we will look forward to meeting you and getting to know you better. You will never regret a decision to learn more about our incredible, amazing, loving, patient, and compassionate God!